Rolf Armstrong
A successful pin up artist
Art with brilliant lighting, vivid colors and excellent craftmanship. An artist who expressed his ideals of American femininity, he is no other than Rolf Armstrong.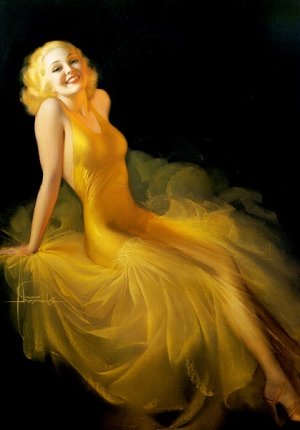 Like all the artists in the world today, it all began when they were born. Rolf Armstrong was born in 1899 in Seattle. In 1908, he enrolled himself at the Art Institute and studied there for 3 years under the master draftsman, John Vanderpoel. After those three years, he moved to New York where he was taught by Robert Henri.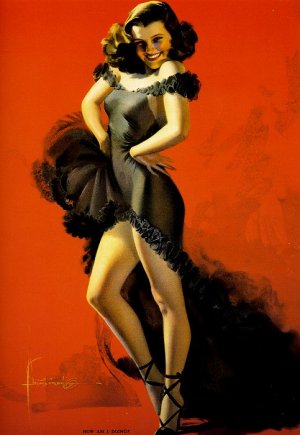 What most Rolf Armstrong fans do not know about him is he's not all about sketches, but he is very athletic himself as well. While he sketched, he was also boxing at the New York Athletic Club.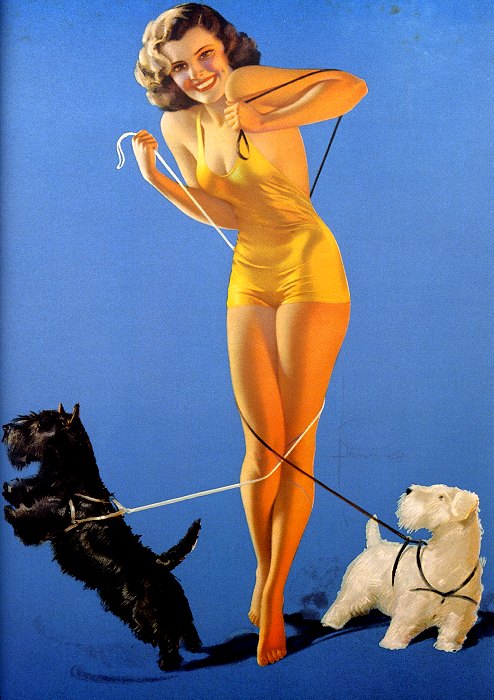 Rolf Armstrong is a perfectionist and because of this quality, he was able to master the technical aspects of contemporary publishing. He was able to establish his very first studio in Greenwich Village and that was also the time when he started painting Ziegfeld Follies Girls. After a while, he moved to Minneapolis-St.Paul where he studied calendar prouduction at Brown & Bigelow. Being a perfectionist himself and being able to underwent all these changes in his life, he always wanted his work to have the same freshness and beaming color on paper and canvas. That is also the reason why he declined work for photographs.
The 1920s and 1930s are the some of the best years of his life because this was when his works gained recognition when his works appeared on numerous music sheets, front covers of many mainstream theatre and film magazines. A lot of famous stars were so honored to pose for his beautiful portraits.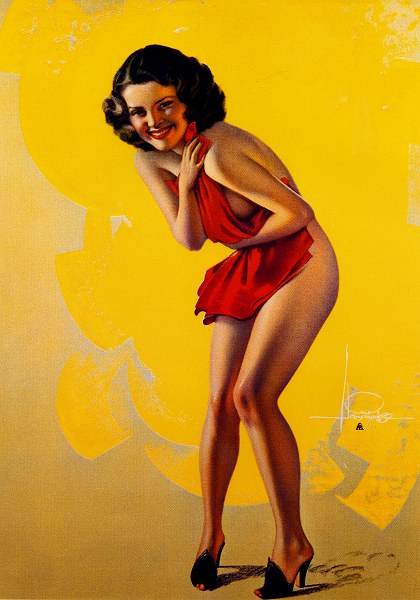 One huge boost to his fame was when his work graced the cover of Pictorial Review. The magazine has sold over two million copies per issue. After a year of his success, he became known as the best-selling calendar artist at Brown & Bigelow. This success has led to RCA hiring him to paint pin ups for product advertisements and he gained more popularity by then. It's like a chain reaction, as he became more and more successful, more and more companies showed interest in him and in his works. One biggest client of his is the Thomas D. Murphy Company that hired him to produce a series of ten paintings for their line.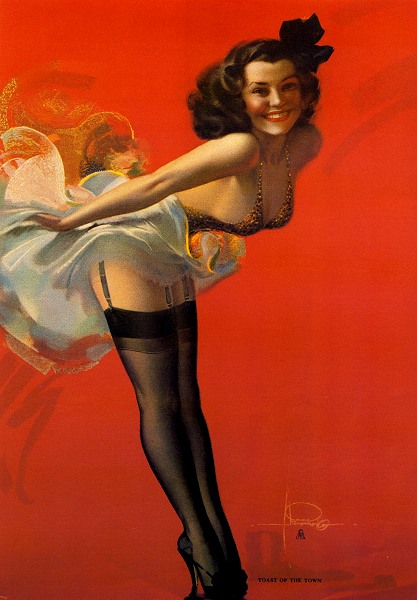 From all these success, he was able to built his own "fantasy mansion" on Little Neck Bay in Bayside, Long Island complete with sailboats and lagoon. He usually painted his models outdoors due to bad lighting inside his home. He employed an extraordinary selection of pastel colors to his works and there are times when he used charcoal, pencil and oils.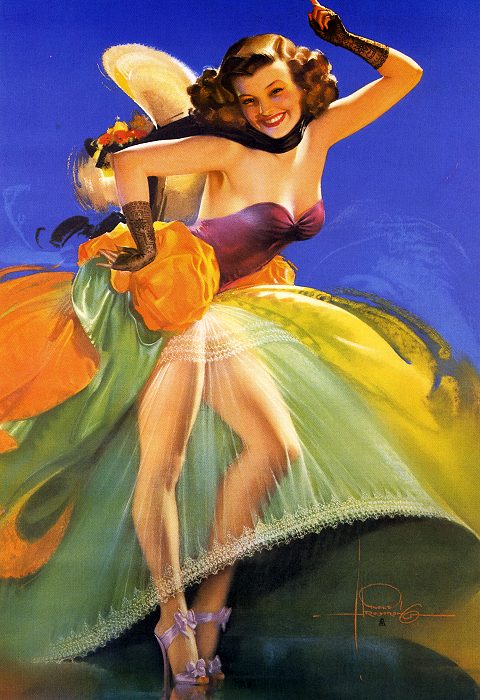 Everyone knows through all the years, Armstrong was always in the search for models, for the perfect pin up model, and the search was finally put to a stop when he met Jewel Flowers, whom he later adopted.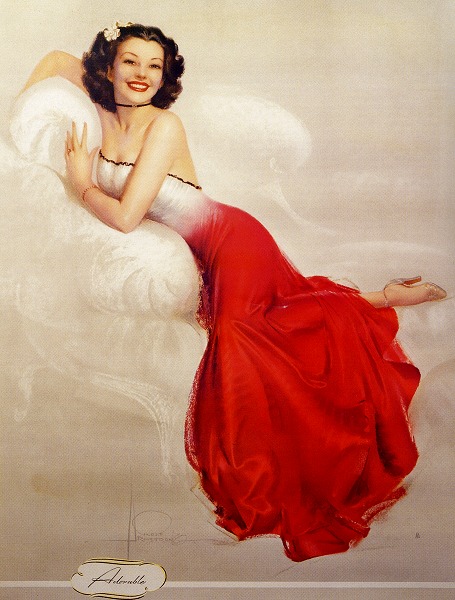 He was a collector of swords and antique lances and he built one of the greatest private collections of ancient weapon in America.
He died on February 22, 1960.