Rita Hayworth - Led A Perfectly Imperfect Life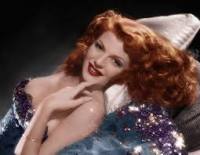 Rita Hayworth (born Margarita Carmen Cansino; October 17, 1918 – May 14, 1987) was an American dancer and film actress who achieved fame during the 1940s as one of the era's top stars.

Appearing first as Rita Cansino, she agreed to change her name and her natural dark brown hair color to dark red to attract a greater range of roles.

Her appeal led to her being featured on the cover of Life magazine five times, beginning in 1940. It worked!

Hayworth had a long standing career appearing in a total of 61 films over 37 years. She is listed by the American Film Institute as one of the 100 Greatest Stars of All Time.

She's also been named one of the 100 Hottest Stars Of All Time. No questions about this.

Her Early Days


Her father, Eduardo, was also a dancer, who established his own dance studio and taught some great film stars to shake it. As the Great Depression hit however, Eduardo lost all his investments. He then decided to partner with his daughter to form "The Dancing Cansinos". Since under California law Margarita was too young to work in nightclubs and bars, her father took her with him to work across the border in Mexico.
Due to her working Cansino never graduated from high school, but she had completed ninth grade at Hamilton High in Los Angeles.
The Start Of Her Film Career
Winfield Sheehan, the head of the Fox Film Corporation, saw her dancing at the Caliente Club and quickly arranged for Hayworth to do a screen test a week later. Impressed by her screen persona, Sheehan signed her for a short-term six-month contract at Fox, under the name Rita Cansino, the first of name changes for her film career.
The career took off from there. It seems she 'accidentally' landed in this industry where she later became an icon. They say Hayworth got her big motion picture break because she was willing to change her hair color, whereas other actresses were not. She reportedly changed her hair color eight times in eight movies
Rita Hayworth's
Personal Life
In terms of her personal life, Rita Hayworth certainly was out of luck. Claiming that "I naturally am very shy ... and I suffer from an inferiority complex", Rita was married and divorced five times.
She said, "Basically, I am a good, gentle person, but I am attracted to mean personalities."
Beauty
Hayworth was a top glamour girl in the 1940s, a pin-up girl for military servicemen and a beauty icon for women.
In 1949, Hayworth's lips were voted best in the world by the Artists League of America.
Measurements:
Height: 5'6" (168 cm)
Weight: 120 lb (55 kgs)
Health Problems And The End Of Her Film Career
Not everything is as perfect as it seems...
Hayworth struggled with alcohol throughout her life. Her daughter Yasmin Aga Khan said,

"I remember as a child that she had a drinking problem. She had difficulty coping with the ups and downs of the business ... As a child, I thought, 'She has a drinking problem and she's an alcoholic.' That was very clear and I thought, 'Well, there's not much I can do. I can just, sort of, stand by and watch.' It's very difficult, seeing your mother, going through her emotional problems and drinking and then behaving in that manner ... Her condition became quite bad. It worsened and she did have an alcoholic breakdown and landed in the hospital."

In 1972, Hayworth was 54 years old and wanted to retire from acting, but she needed money and so signed up for 'The Wrath of God'. The experience exposed her poor health and worsening mental state. As she could not remember lines, they filmed her scenes one line at a time.


The following year Hayworth agreed to do one more movie, the British 'Tales That Witness Madness' (1973). Due to worsening health, she abandoned the movie set, and returned to the United States. She never returned to acting.

Rita Hayworth's Death

Rita lapsed into a semicoma in February 1987. She died at age 68 from Alzheimer's disease a few months later on May 14, 1987.
Her Alzheimer's is believed to have been fueled heavily by her alcoholism.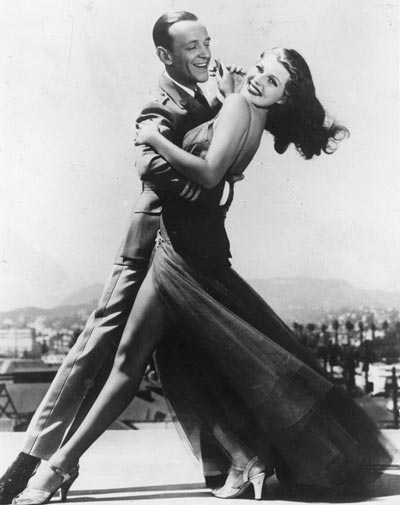 Return from Rita Hayworth to Pin Up Passion Homepage