Raquel Reed

Interviewed by Sorelle Amore - Founder of PinUpPassion.com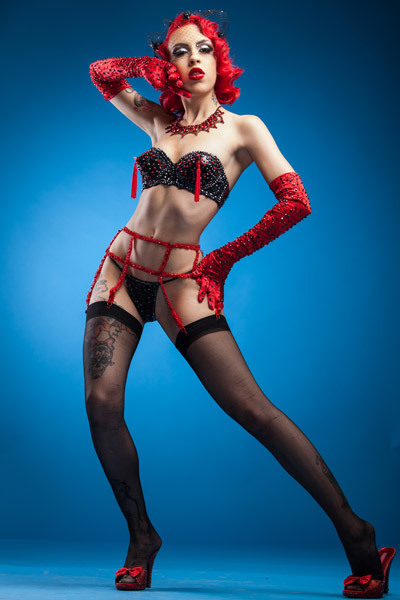 Raquel Reed - signer, model, burleque dancer and overall cool chick.
Her photos have been floating around on the net for over half a decade. She's basically a veteran in this industry. One of the first.
Today, she is very well known in the alt and pin up community. At first she may appear like a complete wild child...but after reading the below, you'll see a beautiful, soft side of her.
Enjoy the interview with the one and only...Raquel Reed!
1. Intro - How did alt modeling start? When? Why?
I started when I was about 14 taking pictures with my friends, in crazy hair and makeup. On the street, in a bathroom, in a car haha silly stuff for fun. Was a very fun way to express myself I learned. It slowly progressed into more planned, bigger location, serious shoots.
2. You've had a pretty tough past. How do you think that has benefited you today?
Being on my own so young, it really taught me how to manage myself, my money, my career...everything seriously from the get go. Guess it gave me that push I needed, and I got it so early that now im pretty great at being my own manager I guess you could say.

3. How have you become so confident in yourself?
Surprisingly I am definitely human and have my off days just like everyone else. But I do try to feel comfortable in my own skin and just be myself. You only have one life and your going to be you, so you might as well try and be the best you there can be.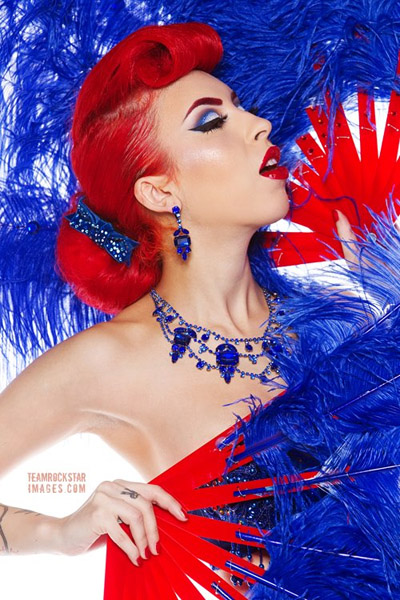 4. Your profile is very large today. How long did it take for you to become so recognized? How much work have you had to put into this?
well I have been putting myself out there on the internet since I was about 14 or 15. I quickly realized that the internet is a free way to have exposure for whatever art you choose. I think I have done somewhere between 500 to 600 shoots since than, and it's still growing whew! It does take alot of work, I'll spend weeks planning, preparing for a shoot and have one day getting all my ideas out. Gets timely...but fun!
5. If you had a daughter and had to mentor her into a world of pinup modelling, what would the 5 most important dos/don't be?
-Do be creative, think of your own ideas, don't be afraid to be too much, it's never enough!
-have fun and make sure your face shows it
-never settle for anything less, you deserve it!
6. Some say alt or pin up modeling depicts women as sex objects. What would you say to that?
Everyone sees things differently, I personally see it as liberating and an artistic expression. The next Joe Shmo may see burlesque the same as topless pole dancing or alt modelling in a bikini with tattoos as porn. I've come to realize that everyone will always have an good or negative opinion on everything.
7. Who do you see as your role model Raquel Reed?
I love starlets like

Raquel

Welch,
Brigette Bardot, women with no fear with their talent.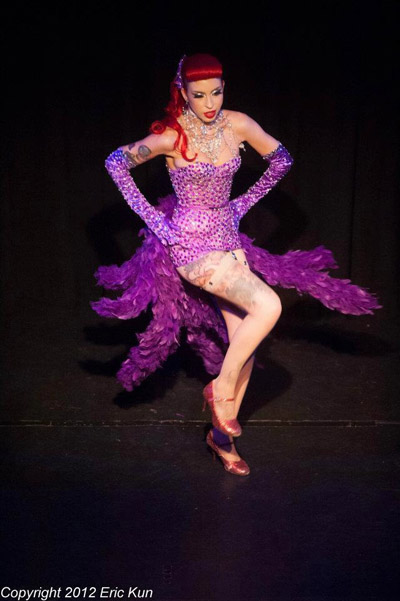 8. Dita Von Teese audience is usually filled with 80% women. Why do you think women are currently really beginning to take an interest in pin-up style?
Women love seeing the glamour, they love seeing a fantasy, envisioning themselves in a role as a super vixen even. I think women def want to embody all of those things and burlesque/pin up is a fun way to do just that. Def a good release!
9. What do you do in your spare time?
I dance 3 nights a week and do about 2-3 shows at times. In my spare time the last thing I want to do is be in a club or near loud music. I like silence, alot of food, preferably mexican food. I love making costumes and rhinestoning watching horror movies or the lifetime channel hehe.
10. Are you more flattered by female or male fans?
Female definitively, because I know they look further than just my body etc. They are looking more at costumes, makeup, the work it took to achieve a look.
Want to hear more from Raquel Reed?
Follow her on Facebook: Click here
Check out her website: Click here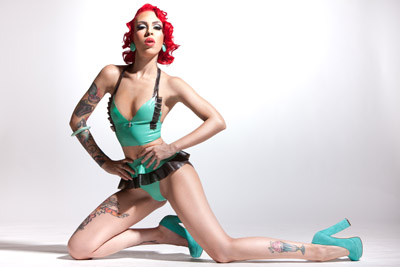 Return from Raquel Reed to Pin Up Passion Homepage