Pin Up Hair Accessories
From florals to bandanas
What are the best pin up hair accessories that you can put on your hair?
These accessories will just make you feel so grateful that you're a woman!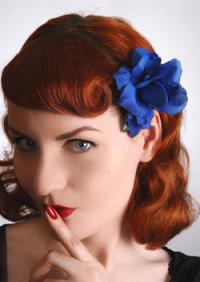 The most common accessory is the flower. Of course you are not going to put on a real flower on your hair but instead, put on a floral HAIR CLIP. There are a lot of floral hair clips that you can choose from, there are orchids, peonies, roses, daisies, gardenias, sunflowers, ranunculus garden flowers and other types of flowers that you can put on. However, if you want to use a real flower, then go ahead and do so. A floral hair will add a special touch to your rockabilly or vintage-inspired outfit.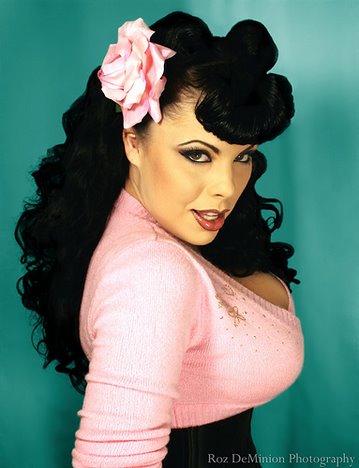 You will also find ribbons to be a great pin up hair accessory. This will create a more feminine touch to your vintage-inspired or retro outfit. Pose in a naughty way with that ribbon still making you look sweet, just like how pin up girls should be!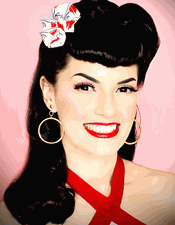 You can also go for burlesque feather hair clips if you're going for that burlesque look. This would be perfect and there are also a lot of designs that you can choose from.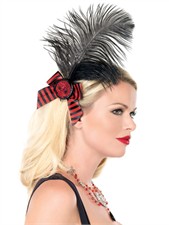 Or maybe, you can for a burlesque top hat? Now, that's also a good idea, isn't it? Don't forget your cane and the bow tie!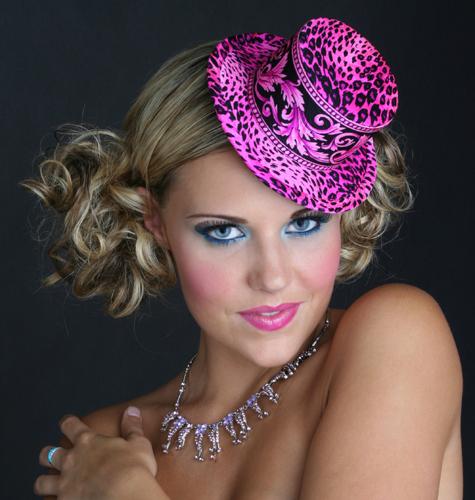 Oh, and who wouldn't love the lovely fascinators that we have today? The British are not the only people that can work that fascinator out but every pin up girl can even work and rock it harder than the lovely Brits!
If you're feel like being a pin up "cat" for a day, kidding aside, there are animal ear headbands that you can wear as well. This will give you that cute look and it can either make you roar or meow!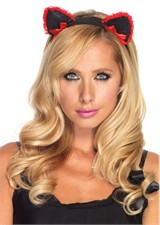 Oh and let's not forget the easiest form of pin up hair accessory, the bandanas for women who are more into the rockabilly style!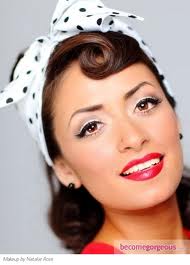 Last but not the least, why don't you get yourself some psychobilly hair clips? Choose from skullerflies, black spriders, skulls, skulls with red eyes and enormous exotic starburst flowers! Now, that would give you an edge!
There are really a lot of pin up accessories that you can choose from, and you can wear just about anything! Now, time to get your groove on and go shopping for these beautiful, adorable and cute pin up hair accessories!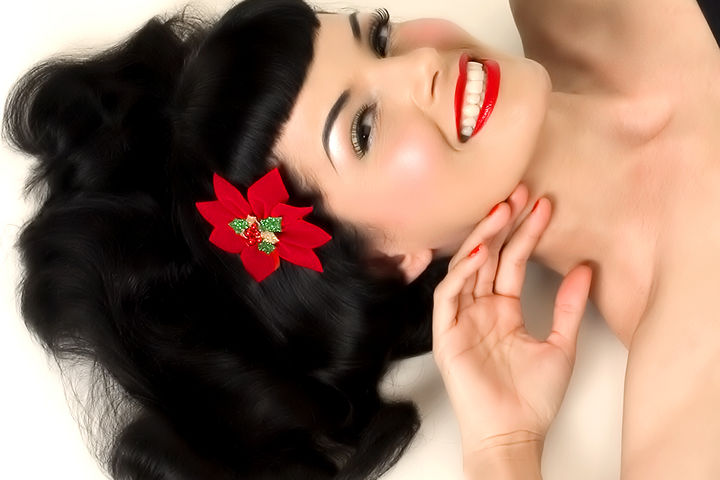 Return from Pin Up Hair Accessories to Pin Up Passion Homepage