Pin Up Couture
Dress like a pin up girl
Pin up couture expresses the faminine side of women back in the days. The shoes, the dresses and the swimwear.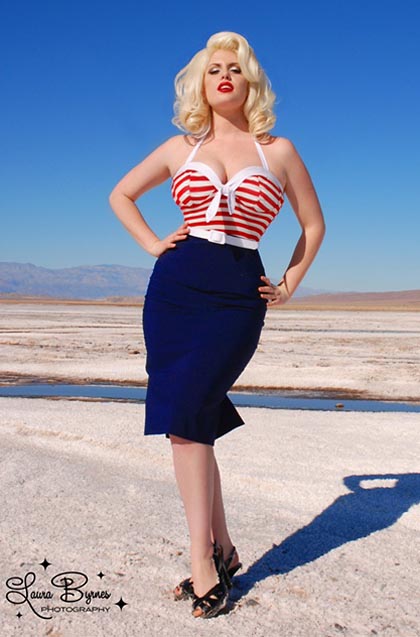 Photo by Laura Byrnes Photography
The pin up couture is full of wonderful pin up clothing collection that can really WOW every woman out there who are into pin up fashion or even those who are not really into it.
Bombshell dresses, rockabilly separates and retro swimwear for the modern day pin up girl!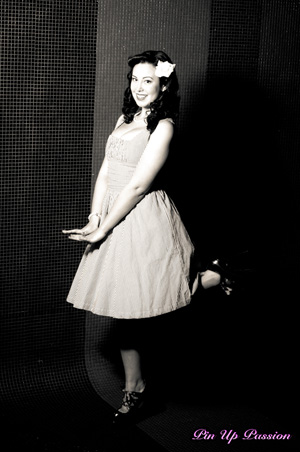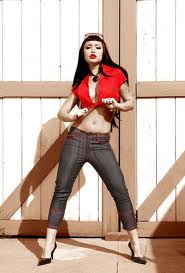 Photo by iamtrouble.com - Masuimi Max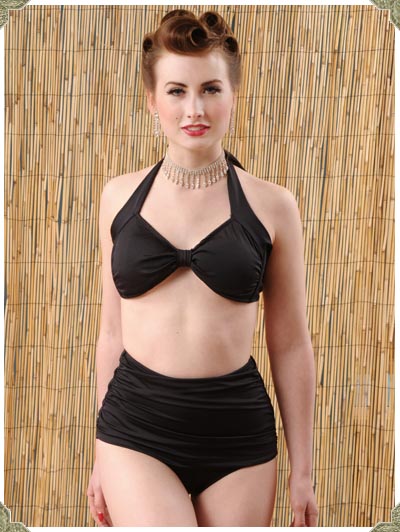 Today, there are now many places or stores that one can find that offers pin up clothing.
You will surely find something that you like.
Aside from that, you will also enjoy the many colors that you can choose from and let's not forget the wonderful patterns or prints that can really make you look like a pin up girl!
The clothes included comes in various styles and sizes.
So, if you are a plus size, don't you worry because you can easily find something that will fit you perfectly.
Also, pin up clothes like dresses are known to bring out the sexy you, whatever your size is!
That's the best thing about this type of clothing, it can bring out the best in you and at the same time, boosting your self-esteem.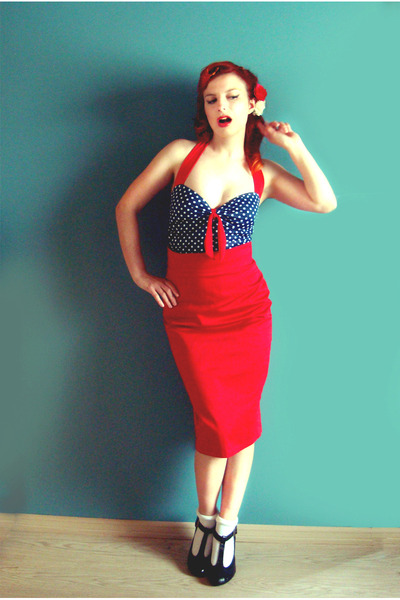 For the shoes, oh-la-la! They are to die for.
The classic pumps, sling backs, peep-toe pumps and platforms!
Beautiful shoes with a bit of an edge to it.
Shoes that could kill but are very comfortable and will make any woman look great.
Most of these shoes also comes with awesome patterns like cherries while others come with laces.
These shoes literally scream SEXY. Let's not forget the animal prints - unleash the wild side in you!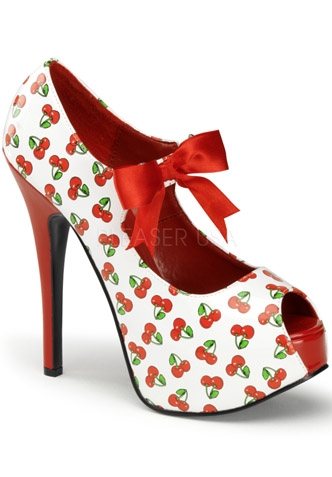 So, whether you are off to a party or just a casual day with your girlfriends, why don't you put on some pin up clothing and shoes?
Let them see you in a very different way. In a very sexy, seductive and mysterious way. You won't be disappointed in finding one because they are everywhere!
And don't forget to share these photos with us on Pin Up Passion's Facebook page - we'd love to see them!Click here to be whisked away to our Facebook page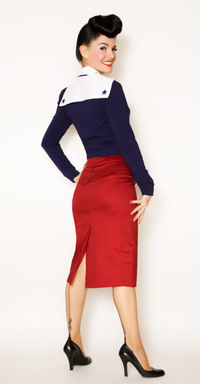 Return from Vintage Pin Up Couture to Pin Up Passion Homepage