Olivia Art
The Olivia art is truly unforgettable...
Olivia De Berardinis is known to be one of the best pin up artists of all time.
She inherited her art skills from her mother who would often draw different women when she was a child. Olivia took inspiration from this and at a young age, she began to show her creative skills. However, before she reached success, she have gone through some ups and downs in her life. When she married, she started two companies with her husband, also, she was a monthly contributor for Playboy Magazine. Her journey didn't end there because she met two friends that launched her paintings to the public to see. She held her very own first gala in Los Angeles.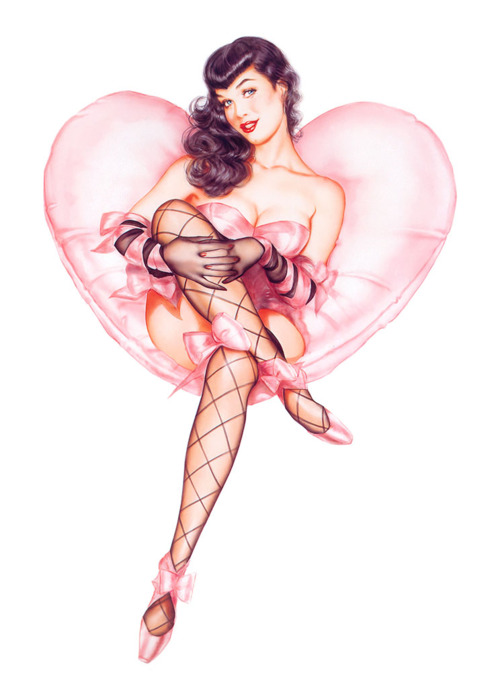 From New York, Olivia and her husband now lives in Los Angeles. Olivia's art can be seen all over the United States and Japan.
Aside from this, aside from Olivia art, she also published books with her husband and the most popular one is the "Let them eat cheesecake" under their own imprint, Ozone Productions. Olivia expressed her gratitude to her husband, as she is very lucky to have such a loving and supporting partner in her life.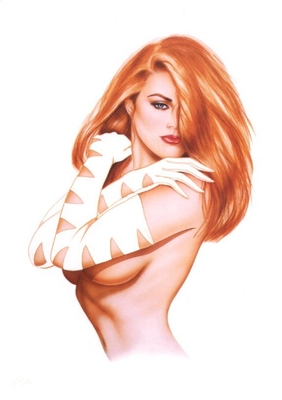 Today, they are no longer with the Tamara Bane Gallery and they are currently publishing their own limited editions which will be shown on their own on-line gallery as well as Bettie Page Las Vegas, among other venues to come.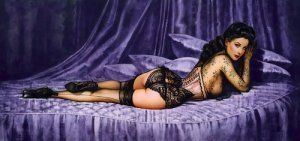 Just like other pin up artists, Olivia had the urge to change the way she works and she wished to express her skills in a different way. Yes, she hit a pit stop where she felt lost but not losing that "drive" that made her successful through the years. She thanked her partner, Joel, once again for never giving up on her and who was open with all the changes she wants to take. However, Olivia still chose to stick to the theme of erotica, pin up, glamour and burlesque.
For Olivia it has been a long journey before she finally hit success and looks like that success will last for a very long time.