Morgana Festugato
The woman behind the artworks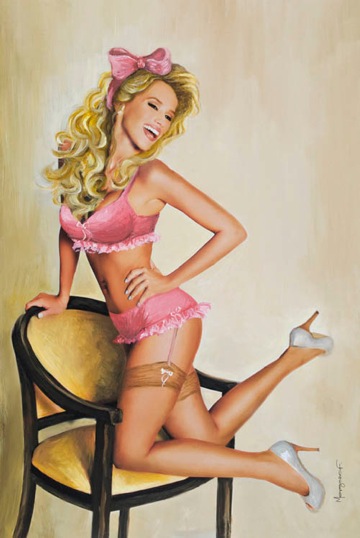 Morgana Festugato was Born in Torres, Brazil in 1969.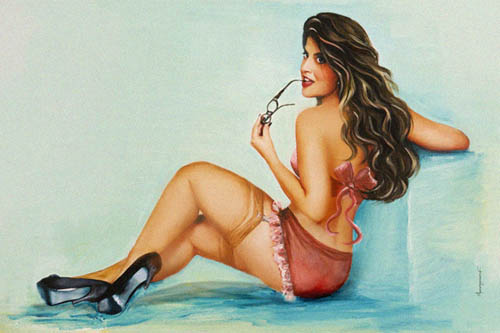 She's specializes in Portraits and Pinup Art, in which the combination of photography and painting reveals her delicate alchemy.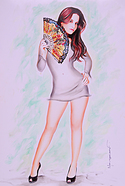 Beauty, she says, "is a larger range of possibilities" - something beyond what we see. It is exactly this "hidden-something", that catches Morgana's imagination, as she can bring out all those characters in each one of us. Through her eyes, her lenses and her paintbrushes, personal stories are re-told.
She transcends the constraints of both forms, to produce stunningly contemporary, yet timeless, original pieces of work.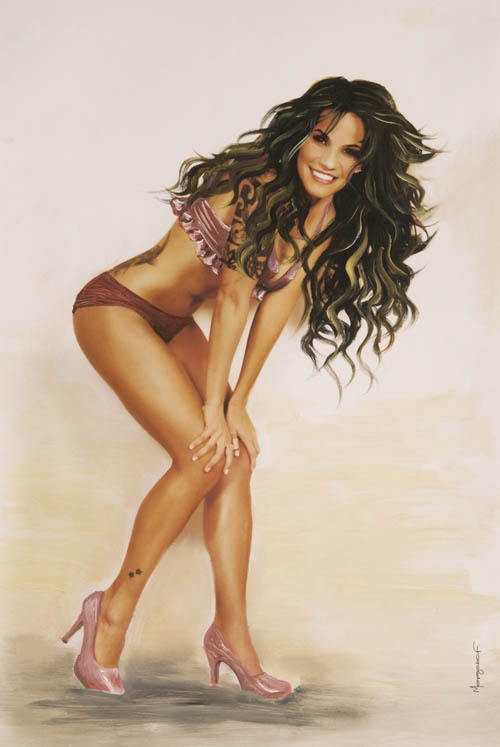 In particular, this tension between art and machine, as with portraiture at its best, Morgana liberates the uniqueness of her subjects' essentials; their smile, the tilt of their head, and their posture.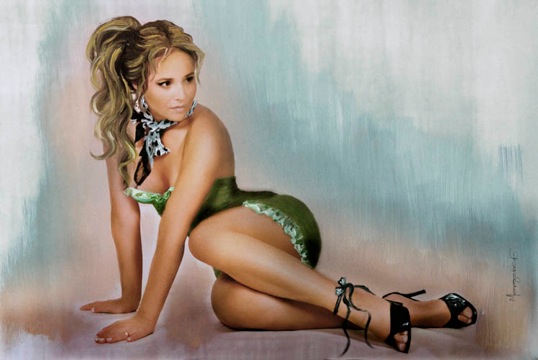 This awareness of her subjects commences long before the first click of the shutter while she is preparing her models using her talents as a make-up artist. In fifteen years time, Morgana's work has turned into an object of desire both in Brazil and internationally.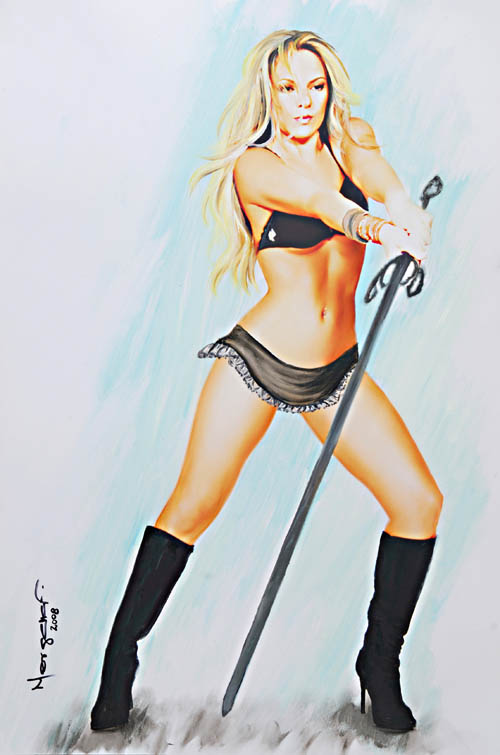 To capture the essence of human nature fascinates the Brazilian photographer. For her incredible results, she has been nicknamed "the image fairy".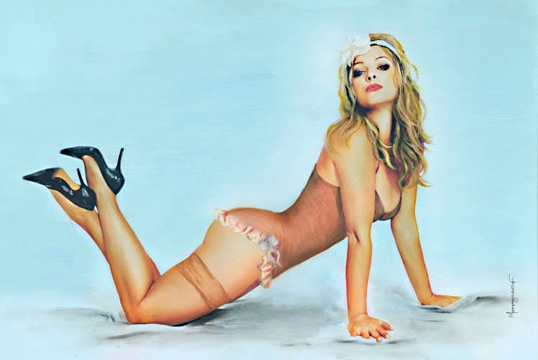 The artist  lives in Sydney with her family and keeps traveling around world making Portraits and Pinups.The countries that she have been working are: Brazil, Australia, Mexico,Italy, Ireland, Italy, Switzerland, Germany, Norway, Spain,The Netherlands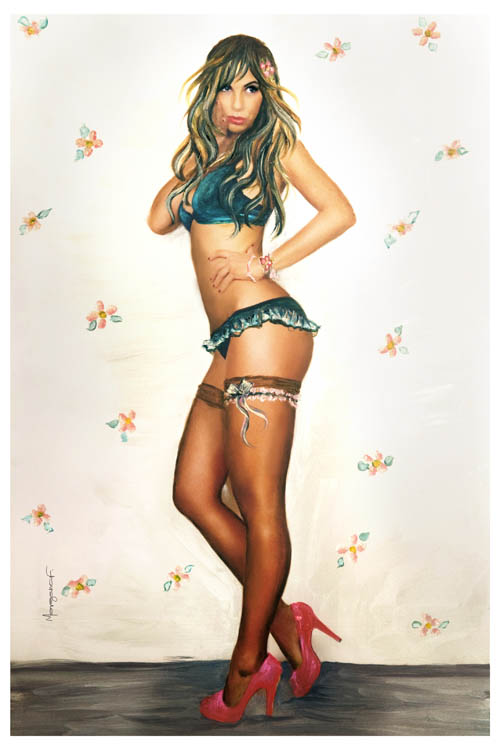 To see more about her art work:
http://www.facebook.com/morganafestugatoimagemaker

www.facebook.com/pinupbymorganafestugato

www.morganafestugato.com


Morgana Festugato Contact in Australia:


    Terri Wall
    Principal
    Off The Wall Photography
    16 Whiting Street
    Artarmon NSW 2064
    T: (02) 9439 7795
    F: (02) 9439 7759
    E: terri@offthewallphotography.com.au