Micheline Pitt
Ravishing Modern Day Pin Up...You Can't Stop Looking At Her...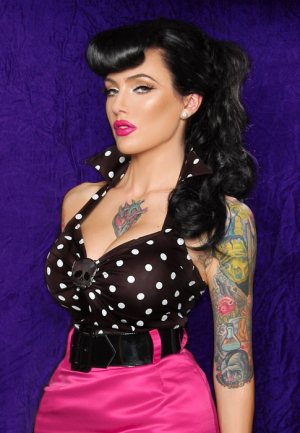 Who is Micheline Pitt?
Aside from her funky style, she is also known as as a pin up model, an artist and a makeup professional. Looks like this woman is really talented! Her love for pin up is very noticeable because she expresses it through her clothes, hair and makeup.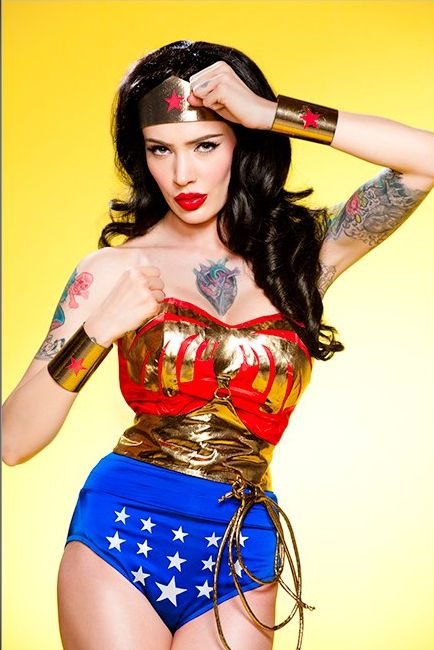 Micheline Pitt is also a fashion designer as she design clothes for Pinupgirlclothing.com. She has her own line together with her boss, Laura Brynes that is called Deadly Dames. Aside from being a fashion designer, she also sports a lot of tattoos and she used to be a tattoo and animation artist.
Most people think that Micheline looks like a wild woman but deep down inside that fierce exterior, she doesn't do drugs, she doesn't smoke and she hates partying!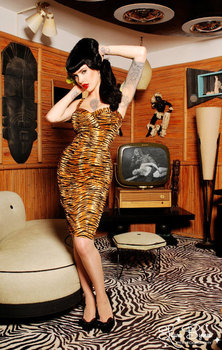 This woman right here is a self-confessed geek because she would rather be watching movies or just simply hang out with friends than to go out and get wild at parties.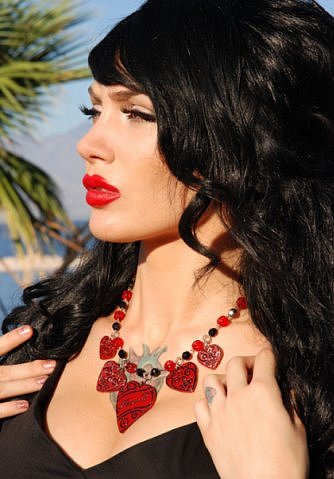 Her tattoos ate just amazing and you will be surprised to know that all her tattoos are monsters! She is sporting a half sleeve of the Bride of Frankenstein, a b/g creature from the black lagoon that you can see from one of Basil GoGo's artwork.
You also might be wondering what's on her chest because it's very noticeable and that is a human heart of a zombie.
Her love for zombie movies pushed her to have this tattoo. She also has a tattoo on her ankle, Tor Johnson from Planet 9 From Outer Space. She also has Lon Chaney, also from the artwork of Basil GoGo.
And that isn't even all her tats...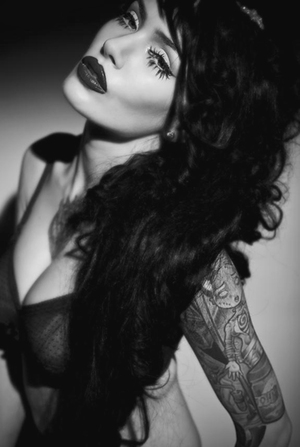 She is such a cool woman and everybody just adores her style.
She is so sexy, confident and talented!
She is also working on a children's book that she has been working on for four years already!
Aside from this, in her spare time she loves to paint and draw.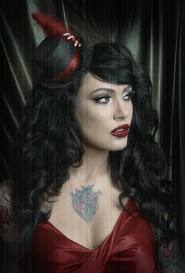 She has also starred in a lot of magazines and TV shows like America's Next Top Model. In an interview with Micheline Pitt, she talks about her experience of being in the ANTM house, saying that they basically took her in to increase view rankings because of her unique style.
They never intended for her to actually succeed in the series which is a little sad really :(
She currently lives in Los Angeles.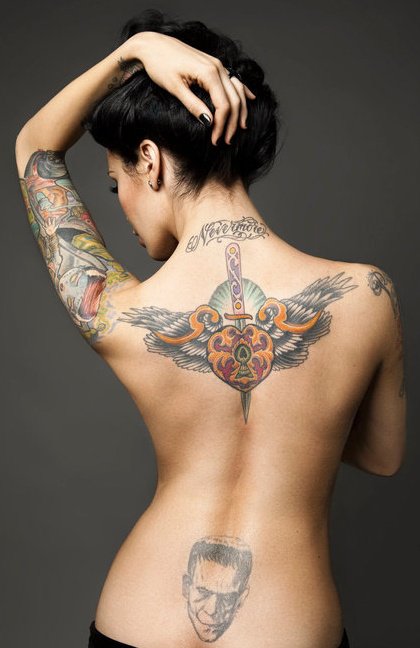 This woman really has it all, the looks, the brains, the confidence and the skills!
She is really one-of-a-kind!
What are your thoughts about Micheline?
Share them below!