Masuimi Max
Amazing Pin Up Model With A Controversial Life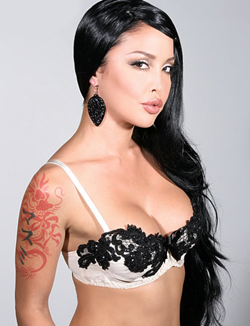 iamtrouble.com
Masuimi Max is one extreme pin-up model, burlesque dancer, fire performer, and fetish model at once!
The wild cherry of the century and a true jaw dropping icon.
Masumi is playful and naughty and continues to mesmerize us with her ever changing and eye catching fashion style.
She's just a shinning super star!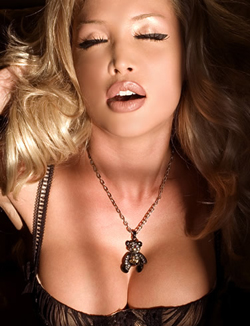 Height: 170 cm
Weight: 54 kg
Bust: 86.36 cm
Waist: 60.96 cm
Hips: 83.82 cm
Cup: C
Dress: 0
Shoe: 7.0
Hair color: Brown
Hair length: Very Long
Eye color: Hazel 
Ethnicity: Korean, German
Shoot nudes: Yes
Experience: Experienced
Genres: Acting, Art, Bodypaint, Editorial, Erotic, Fashion, Fetish, Fit Modeling, Fitness, Glamour, Hair/Makeup, Lifestyle, Lingerie, Parts Modeling, Performance Artist, Promotional Modeling, Runway, Spokesperson / Host, Sports, Stunt, Swimwear.
Masuimi's favorite activities include:
Web designing - what the?!
Makeup artist
Baking
From what we've read and researched we think that Masuimi loves:
Tank Girl
Brigitte Bardot
Madonna
Marilyn Monroe
Betty Page
Angelina Jolie
Pamela Anderson
Kylie Minogue
Reese Witherspoon
Scarlett Johansson
Christina Aguilera
And if she doesn't love any of the above stuff? Ahh...we lied! Sorry! :)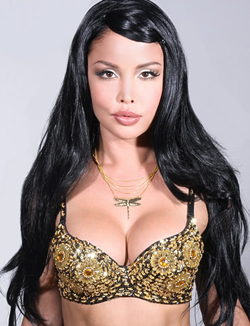 iamtrouble.com
In case you happen to meet her and want to sweep Masuimi Max off her feet...her favourite foods include:
Cupcakes - Mmmm...mine too!
Beef & Chicken
Kettle corn
Mangoes (I think Masuimi & I can be best friends!)
Milk chocolate
Peaches
Peanut butter
Tuna
FIRE!
Where did Masuimi come from? What is her story?
This burlesque queen and pin-up superstar came into the world on March 12, 1978.
Masuimi is an innate radical having infatuation with the so-called 'dark side of humanity' even in her childhood days. She's drawn to the habit of collecting boots, latex clothing, whips, and corsets, just anything and everything that signals her to her current profession - and her dream job!
Now she's even naughtier and more playful then she was in her youth! ;)
Her father being in the airforce, gave her the privilege of traveling and moving to different places her whole life.
Unfortunately Masuimi had to think of the unthinkable...prematurely saying her goodbyes with her mum.
Masuimi Max didn't get along well with her dad's new wives.
She was disowned by her dad on her sweet seventeenth birthday and she took off on her own and started living a crazy life which now so many are envious of!
Masuimi's first job was a stripper in a club in Vegas where she made big bucks on her first day. Have you seen her?! As if she wouldn't!
This is also where apparently she experienced a falling-wig scenario after which she ran off the stage in humiliation. Ironically, the crowd was in total rage wanting more of her. Definitely crowd-wailing circumstances aren't new to her now!
She's a superstar on stage, on cam, in lingerie, and in that vintage pin up dress!
Her success' and achievements:
She's perfect at what she does and the success in her career shows she really loves what she does!
From stripping, modeling, to music videos and a few appearances in movies, she's continuing to climb up the peak of her career.
Masuimi Max currently the spokes-model of PinupGirlClothing.com and had appearances on movies such as The Devil's Muse and XXX: State of the Union.
Masuimi keeps herself REEEAAAL busy. Not only is she a full time model but she also just recently she starred in these videos:
Mick Jagger's new supergroup SuperHeavy – Collaboration with Mick Jagger, Dave Stewart, Joss Stone, Damian Marley, and A. R. Rahman. Video's called Miracle Worker. Such a weird collaboration. Awesome video though. Check it out here:





She breathed fire for the New Found Glory Video - oh can't wait to see it!


Starred in a video from the House of Broken Promises.


And maaaany more! WOW, she has done a few videos! :-)
This cheesecake takes the limelight everywhere she goes!
Find more of Masuimi Max here:
www.MasuimiMax.com - FREE site!www.IAmTrouble.com - Her AWESOME members site!
iamtrouble.com
Return from Masuimi Max To Pin Up Girls

Return from Masuimi Max To Pin Up Passion Homepage