Kristina Paulk
Pin up gal from Philly!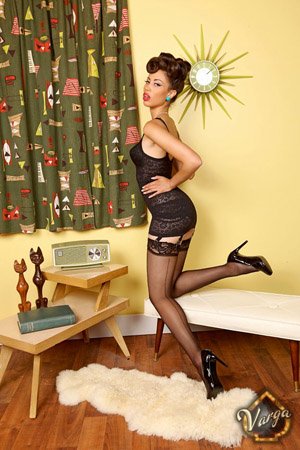 Kristina Paulk is a pin up and fashion model in Philadelphia. She models for Pin Up Girl Clothing and she also does local fashion print. Also, you can see her rock the runway as well!
Kristina Paulk is a self-confessed lover of everything vintage especially during the 40s and 50s. In fact, she lives like a pin up girl a lot of the time these days as she's a regular model for PinUpGirlClothing.com!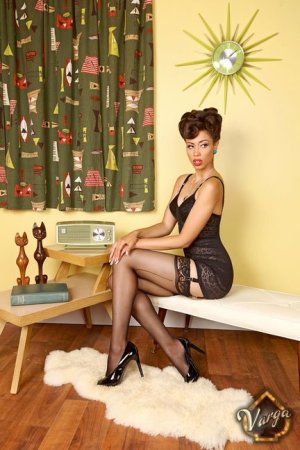 She has modeled for the following:
Philadelphia Glamour Photography Group
Roxy Guitar Shop
Whispering Woods Animal Rescue
Aso Damisi
Deadly Dames
Pinup Couture
Pin Up Girl Clothing
This girl is incredible.
I have spoken to her numerous times and she's super bubbly, excited for life, driven and Vegan!
She posts crazy pictures on her Facebook of delicious looking food with 'cheese' on it. Frankly...I had no idea there was such a thing as Vegan cheese.
But you really won't catch this girl with a frown.
Make sure you stop by her Facebook page and say hi...while you're at it...let her know Pin Up Passion sent you :)
Keep a look out for an interview I'm organizing with Kristina Paulk. I'll let you know when this video comes out.
It should be full of giggles and a great way of getting to know this amazing pin up.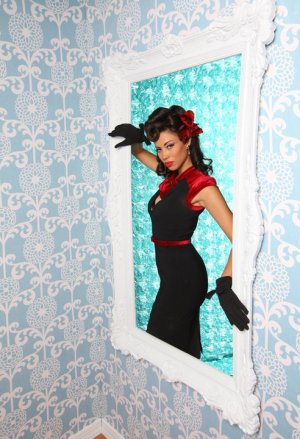 What genres of pin up are you interested in?
Classic Hollywood, Cheesecake, Modern Retro, Rockabilly and Glamour.
What is your main role in the industry?
Model...preeeetty obvious with all the pictures below ;)
Tell us something about Kristina
I'm a modern-day pin up girl. If you're from Philadelphia, say hi!