Katy Perry
Katy Perry: with the best hit songs of today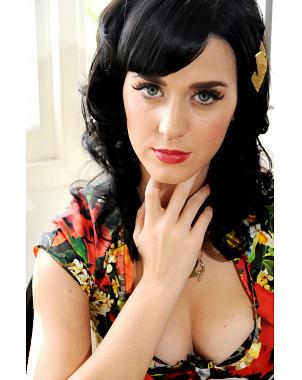 I kissed a girl and I liked it...
Sounds familiar?
Of course it is because that song is by Katy Perry! In our days today, everybody knows Katy Perry! Now, I'm sure you want to know more about her. Here are the facts: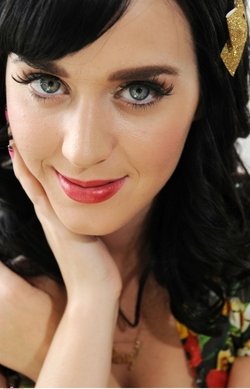 Pinup Name: Katy Perry
Height: 5'8"
Weight: 130lbs
Bust: 36"
Waist: 26"
Hips: 33"
Cup: 32D
Dress: 7
Shoe: 8
Hair color: Black
Eye color: Blue





"Maybe you're reason why all the doors are closed, so you can open one that leads you to the perfect road."

— Katy Perry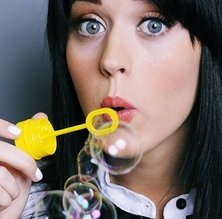 Facts and story:
Katy Perry was born on October 25, 1984 in Santa Barbara, California. Just like any other aspiring singers, she wasn't able to reach success in a snap. She went through the ups and downs of the music industry and unfortunately, she went through the downside first.
Why is that?
Before Katy Perry became famous, she had three record deals fall apart but then when she signed with Capitol in 2007, she then released her first single "Ur so gay". However, her career did not take off like a rocket until she released, "I Kissed a Girl" found in the album Teenage Dreams which was released in August of 2010.
The beautiful singer who writes awesome songs is born Katheryn Hudson. She was known not only because of her amazing songs but also because of her edge. Her over-the-top fashions, quirky stage props and catchy songs, she has become a pop music sensation.
Her first hit song, which is "I kissed a girl" is a bit overboard as she grew up in a very conservative family. Looks like Katy is goot at hiding her wild side! In fact, fans will be surprised to know that her parents are both pastors and they refused to let Katy listed to any rock or popular music.
Now, we know the reason why Katy came up with that song. Parents, don't "jail" your kids too much! Kidding aside, she and her two siblings were also not permitted to watch cable channels like MTV and VH1. So much for the teenage years, Katy! Now, we know where the album name came from.
With her strict parents and all, Katy took singing lessons, (yes, she was allowed) at the age of 9 and she started to play the guitar when she was 13. Around this time, the rebellious stage began(No surprise there!).
Tell us more about that "rebellious stage"...
I became more interested in pursuing a music career. Along with my mother, we made several trips to Nashville to record a gospel album, Katy Hudson, which was released in 2001 which unfortunately, the label went bankrupt but my album has managed to reach 100 hundred people.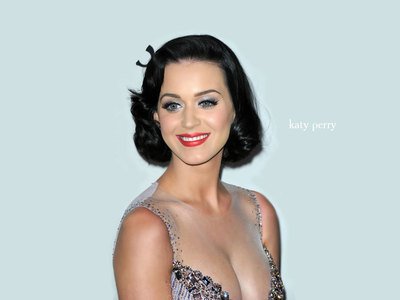 Now, who are your early musical influences?
My friend introduced me to the music of Queen which remains one of my favorite groups.Hallelujah! I am very inspired by Freddie Mercury and I find him flamboyant and theatrical.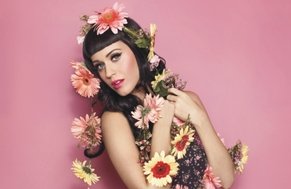 Were you part of a particular social group back in high school?
Back in high school, I strove to be my own person, choosing not to limit myself to one social group. I am like, friends with everyone!
Since Katy Perry was so focused on her music, once she got her GED, she immediately moved to Los Angeles to work with Glen Ballard, a producer and songwriter who has worked with artists like Christina Aguilera and Alanis Morissette.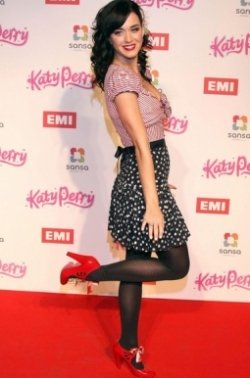 How old were you when you moved to LA and how was it?
I was only 17 that time and being on my own proved me tough it is. I lived in LA for five years with no money, writing bad checks, selling clothes to pay for the rent and borrowing money to survive. I also experienced a string of disappointments before getting my big break. Me and Glen Ballard were unable to find a record company that is willing to take us on.


After all the ups and downs she went through, looks like Katy Perry is getting what she deserved after all the hardships. Up until now, teenagers and adults are singing to the lines of her song and almost all her songs and albums have become such major hits. I guess it's really true, every cloud has a silver lining.