Go-Go Amy
The Beautiful Woman behind the Pretty Things Peepshow
Who is Go-Go Amy?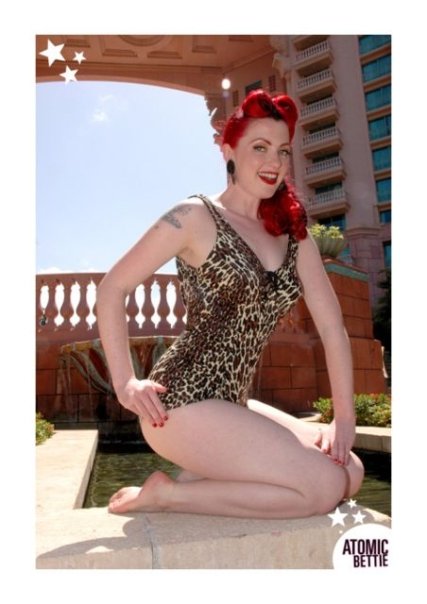 You will be surprised to know her past because this beautiful lady right here started in New York City as a cigarette girl.
Luckily for her, she quickly found a spot at some rock and roll clubs. Her dancing skills led her into modeling and she appeared on numerous flyers and ads.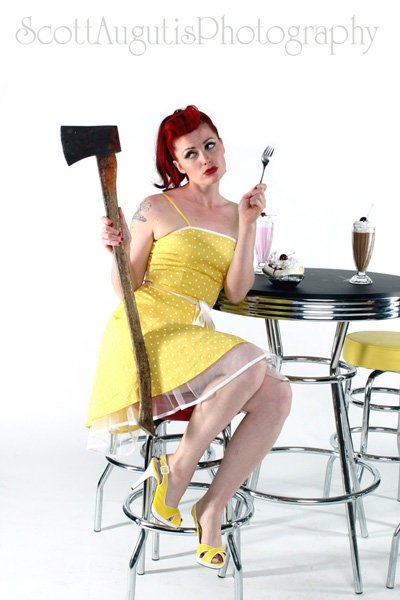 After her beautiful time at New York where her love of all things vintage began, she then moved to Los Angeles to pursue a career in costume design but during that time, she kept on go-go dancing and modeling to earn money to sew.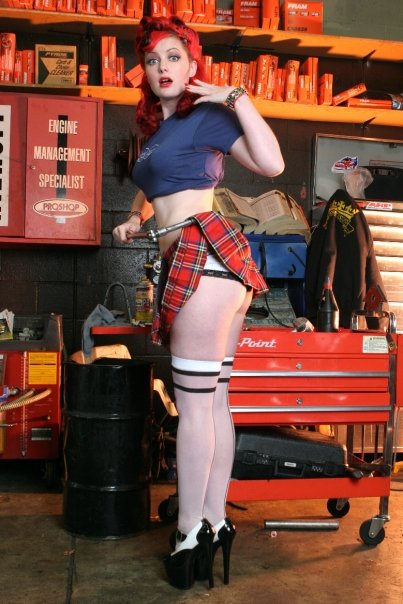 The two passions of sewing and dancing came together and Go-go Amy began burlesque dancing.
She has now starred in numerous burlesque shows in the US and Canada and she also toured on Ozzfest.
Eventually Go-go Amy decided to go down her own route and started the Pretty Things Peepshow.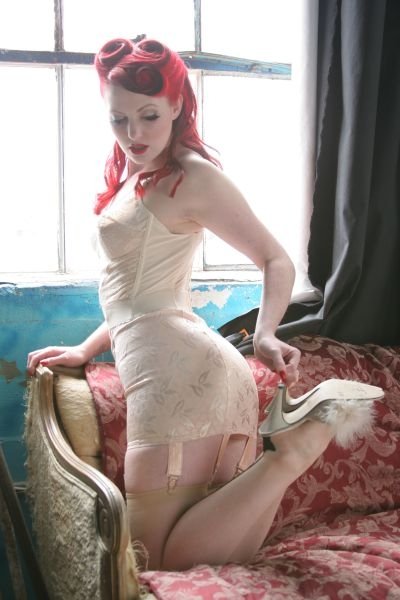 What is the Pretty Things Peepshow? It is a full-time touring burlesque sideshow that includes plenty of talented performers!
They have been on tour NON STOP since 2009 and they have successfully completed around 300 shows.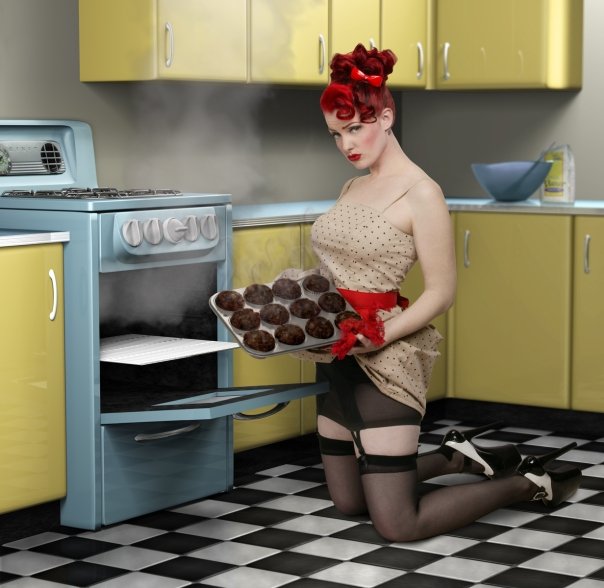 When Go-Go Amy is not wowing crowds, she teaches a vintage modeling class, which is called "How to be a Pin Up Girl".
She teaches hair, make up, wardrobe, modeling and posing tricks.
After all these, you get made up and you will be photographed as a pin up girl.
In fact, her classes are so amazing, she has teamed up with World Dance New York and turned all the valuable information into an instructional DVD for the world to appreciate and have access to.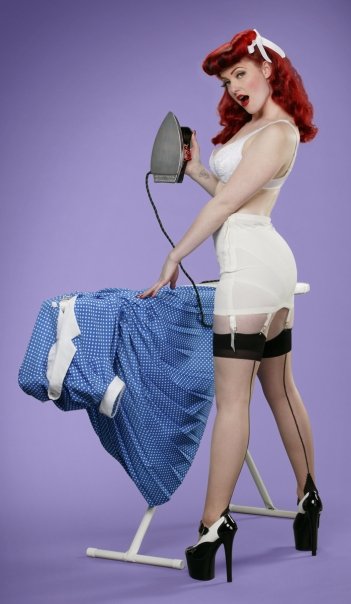 Want to catch Go-Go Amy? Check out their website to know about their upcoming events.
Or maybe you want to be a pin up girl?
Then check out her classes, you will definitely learn loads!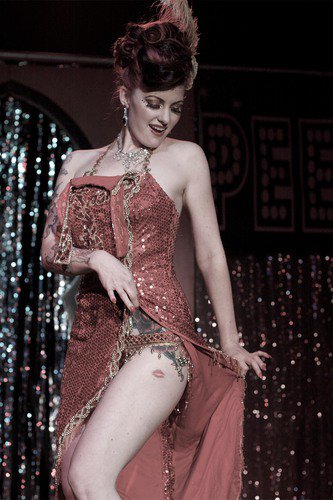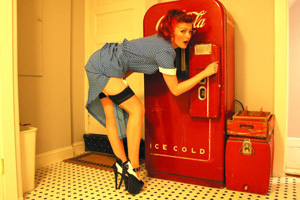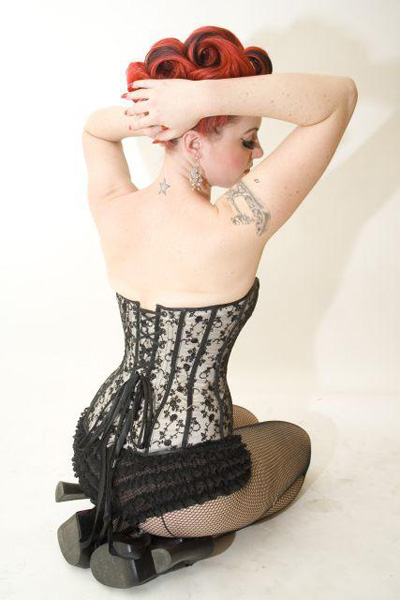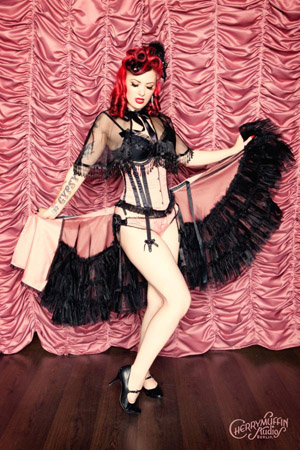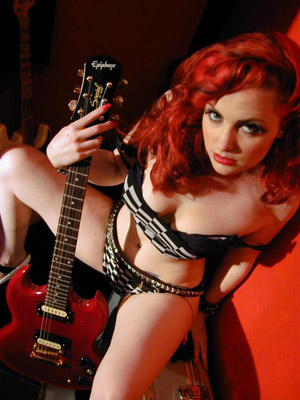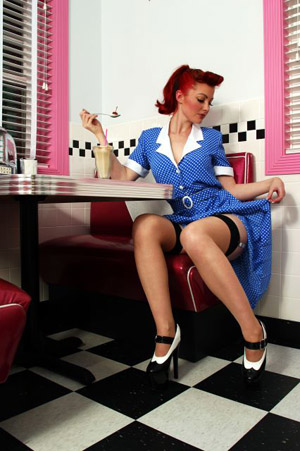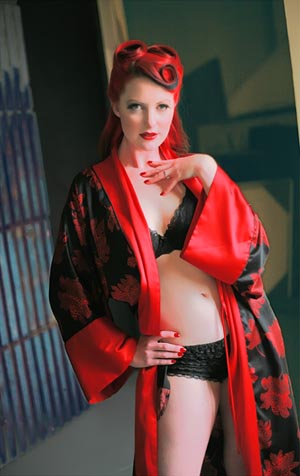 Check out more of Amy here:
Pretty Things Peepshow Website