Earl MacPherson
Know more about the genius behind The Artist's Sketch Pad
Who is Earl MacPherson?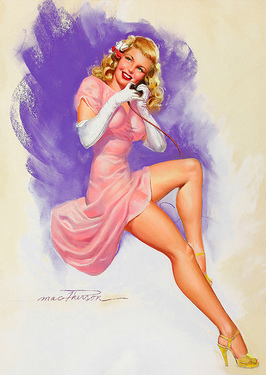 You might heard of his name and if you know the Artist's Sketch Pad, then we are on the same page.
Earl MacPherson or Edgar Earl MacPherson was born on August 3, 1910 in Oklahoma.
After he finished high school, he moved to Los Angeles and he got a job painting movie posters for a downtown theater.
He is very dedicated when it comes to art because while he was painting movie posters, he also had evening art classes at the Chouinard School of Art.
His hard work paid off in 1929 when he was able to set up shop at the Royal Hawaiian Hotel in Honolulu where he paints portraits of the wealthy guests.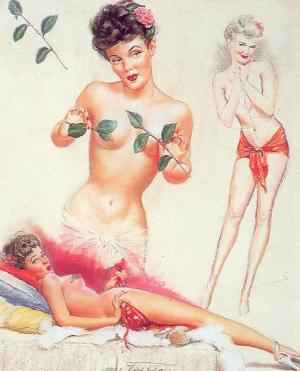 The Artist's Sketch Pad is a 12-page unique pin up calendar that Earl MacPherson made and this became a million-dollar seller.
The success of this specific work of his was followed by another triumph when his two deck set of playing cards he made for Brown & Bigelow called 'Win, Lose or Draw' received thousands of orders in just four months!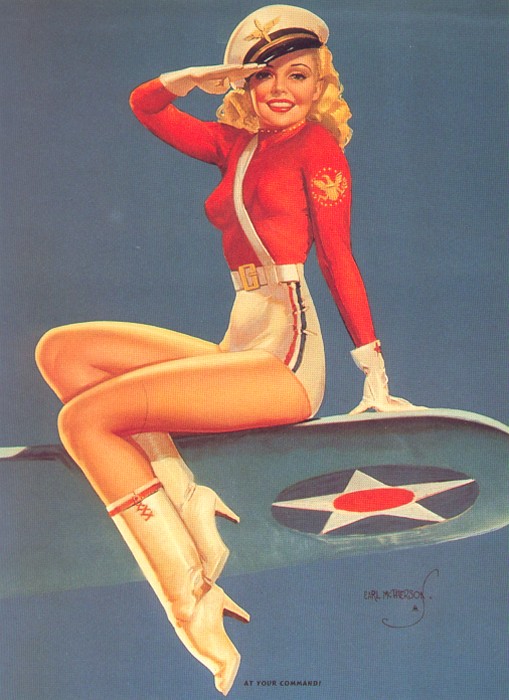 Just like many other men during the World War II, he went to war, however, before that, he made sure to leave something behind...his diary-style calendar called 'Something to Remember'. This became a well known piece also.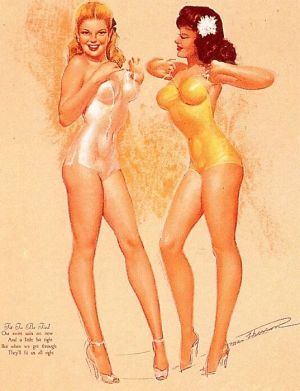 He came back from the war in 1946 and he bought a four-acre ranch in Del Mar, California. That is when he started to work for Shaw-Barton Calendar Company again where his best-selling image in the company's 1941 line, 'Going Places' became very popular and 'Lucky Strike Cigarettes' asked to use it on their 1942 calendar.
What great exposure for Earl!
When he started to work again with Shaw-Barton Calendar Company, that was the start of his nine consecutive years of MacPherson Sketch Book calendars he made for the company.
When the year 1954 came, Shaw-Barton published 'Hunting With MacPherson'.
During the same year, he also wrote and designed the best-selling how-to book called 'Pin-Up Art for the Waiter Faster Company'.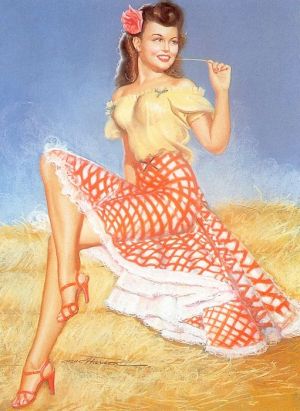 The early 1950s, MacPherson was given his own television show in Arizona and in 1951, he was stricken with polio and his assistant, Jerry Thompson took over the Sketch Book calendar series.
He moved to Tahiti in 1960 and he died in December 1993.