Betty Grable
The woman with the million dollar legs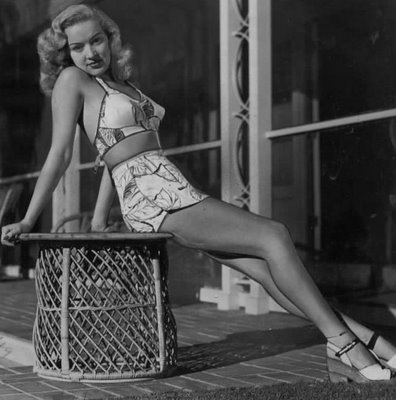 The celebrated pin up girl during World War II is no other than Betty Grable.
Originally named as Elizabeth Ruth Grable and born in St. Louis in 1916.
The girl with the million dollar legs...
You might have seen a lot of pictures of her and you should know that her legs are worth a million dollars. That is said by her employer, Twentieth Century-Fox and the whole world when they saw a picture of her. That specific picture is the one below. She was in her late 20s that time and this was the time when she was fast becoming to be the most famous pin up of the World War II years. In fact, this iconic bathing suit photo made her the number one pin up girl during the World War II. Her legs were insured by her studio for a million dollars with Lloyds of London.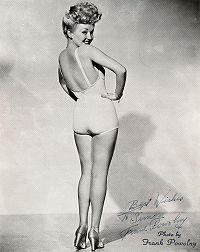 Betty Grable's Hollywood career
She was a Hollywood veteran of almost 15 years.
Despite her physical appearance, she became popular because of her talent as well. In fact, the famous pin up girl appeared in several musical films but she was best noted for her 1947 film, Mother Wore Tights.
She retired from the movie industry in 1955 and she never returned.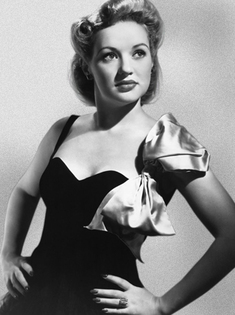 What she was called during her days of fame...
She has had a few nicknames during her career. She was "the girl with million dollar legs," "the quick-silver blond," "the queen of the Hollywood musical," and the "darling of the forties".
She died in 1973 at age 56 due to lung cancer.
Her personal life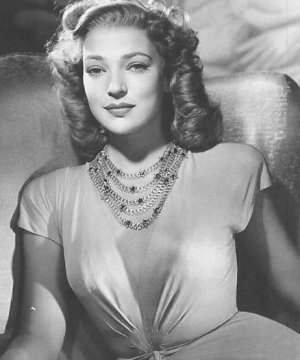 The year 1937 is when shefound love and she married another famous former child actor, Jackie Coogan. The couple divorced in 1939. However, that doesn't stop Betty from getting a man that would stay with her longer than her first marriage and in 1943, she married trumpeter Harry James. They had two daughters namely Victoria and Jessica. The couple stayed for quite a long time, a 22-year marriage but they divorced in 1965 because of alcoholism and infidelity.
Another failed marriage, but this talented and beautiful woman continued to search for love and she found love with a dance, Bob Remick that is several years her junior. They did not marry but Bob was there until the end of Betty's life. Looks like she got what she wanted after all she went through.
You might be surprised to know that this woman who had wonderful legs was a lifelong Republican and conservative. She was also a devout Christian.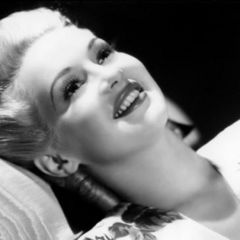 Lover of all pin ups,
Sorelle <3
---
If you enjoyed the article on Betty Grable, connect with me (aka Sorelle Amore) here:
https://www.facebook.com/SorellePinUpPassion


Photo by Sassy Studios