Baron von Lind
The naughty innocence and mystery of his works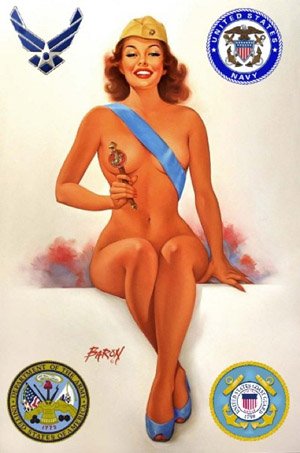 Baron von Lind has always loved old school pin ups. The naughty innocence and the fun attitude are the two qualities that made Baron love them.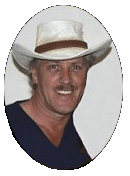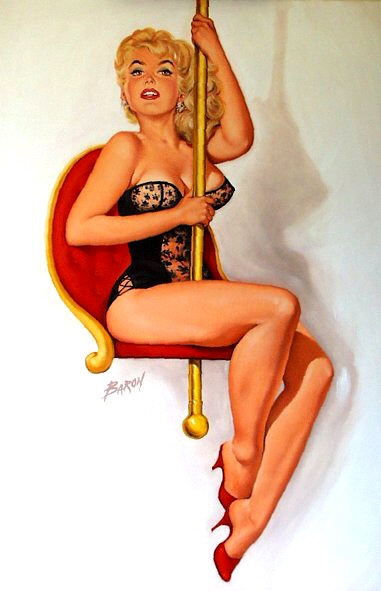 Baron's originally name was Jerry Lind. He is the 4th son of Alma and Hjalmar von Lind, born on October 31, 1937 in Duluth, Minnessotta. His grandfather is Baron Johann von Lind and when Jerry left the military in the United States in 1989, he used the name "von Lind".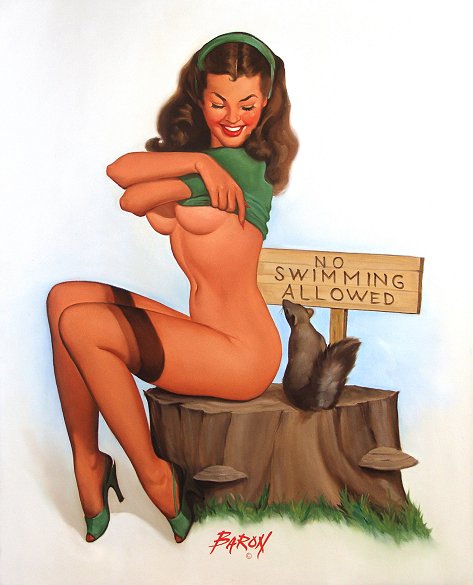 Many of you might be wondering how a person can transform easily from being a part of a military into an artist. Baron von Lind has always been devoted to the life of art and he has always enjoyed creating pin ups.
And really...he was probably exposed to these beautiful women pinned up on the walls, so it is actually quite a natural progression...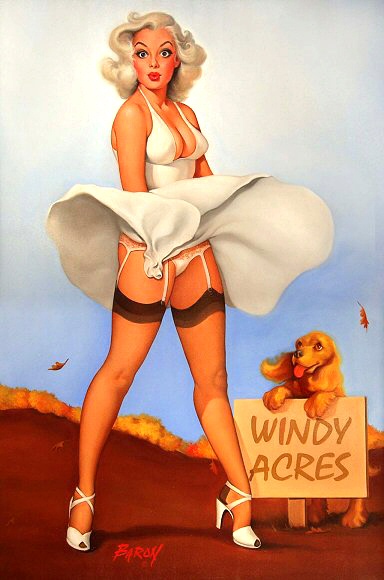 After he left the military, he started to work as an apprentice in a publishing firm where he did graphic art. After a couple of years, he discovered more art fields and worked in different areas such as art direction, portrait painting, pin up art for calendars, classical painting and magazine illustration. After years and years of being in the industry, he acquired a good reputation and he became known as a wildlife painter.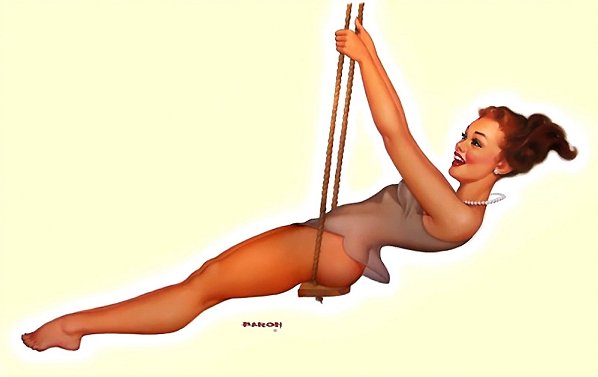 He also worked with a lot of famous stars, especially when he worked for Paramount Studios where he was given the chance to paint celebrities like Sophia Loren, Yul Brynner and many more - WOW! The past years, he was able to make portraits of actresses like Elizabeth Taylor and Shirley Jones. President Ronald Raegan is one of the most prestigious artists that he painted AND it was a commissioned portrait.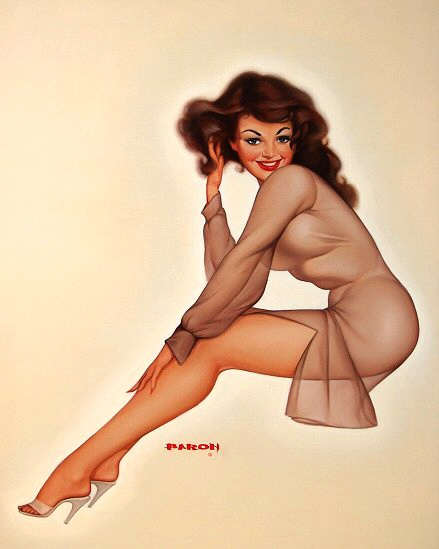 Today, the brilliant artist continues to paint in California. Embracing his love and interest for art. Making more pin up beauties.
Thank you Baron for bringing this jaw dropping art to us which uplifts my mood whenever I see it.
Lover of all pin ups,
Sorelle <3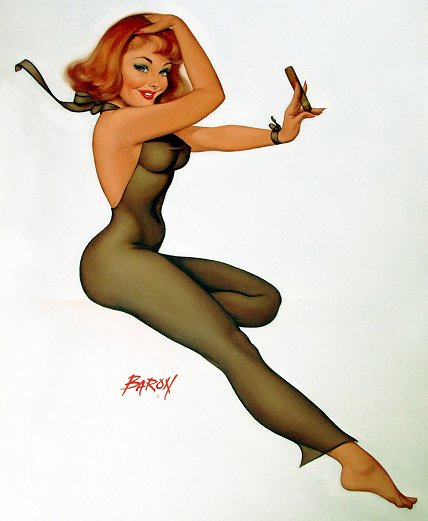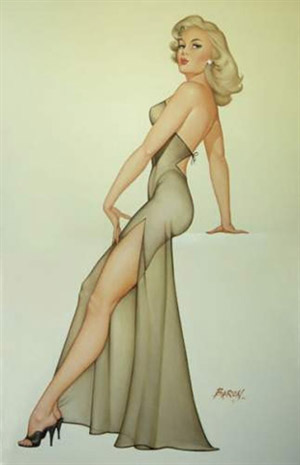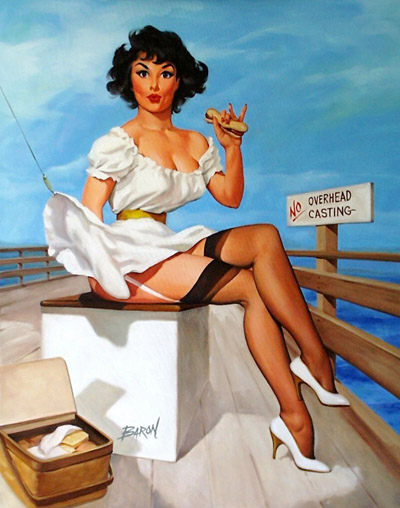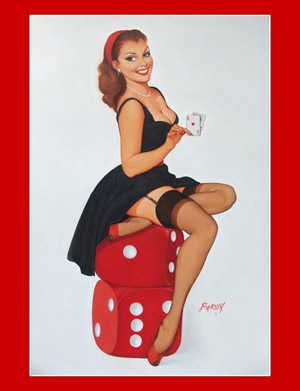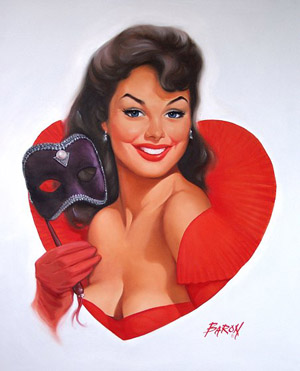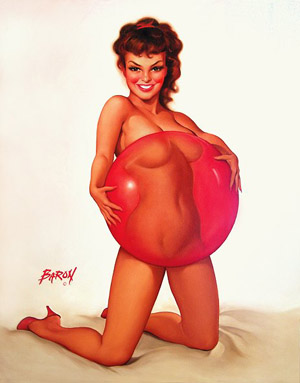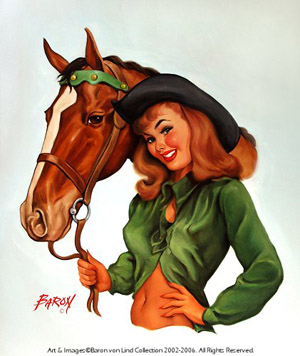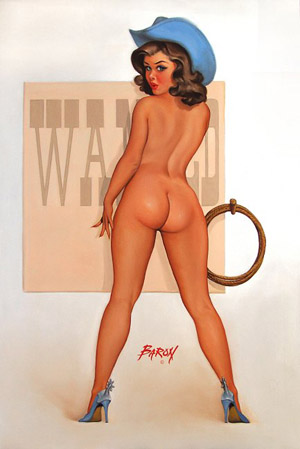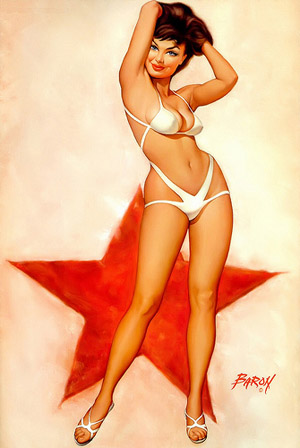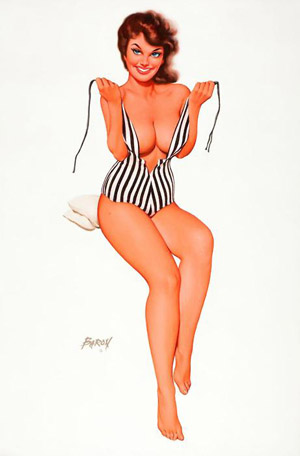 ---
If you enjoyed the article 'Baron von Lind', connect with me (aka Sorelle Amore) here:
https://www.facebook.com/SorellePinUpPassion


Photo by Sassy Studios