1950s Pin Up
Are you curious to know who are the scene stealers during the 1950s pin up reign?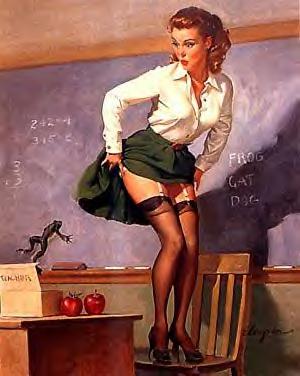 Everybody loves pin up girls and most of the 1950s pin up girls became famous because of their pin up photos while others are already famous before they agreed to be a pin up girl.
Ava Gardner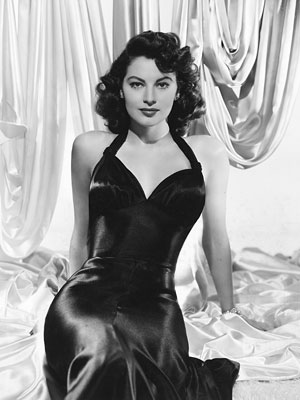 She ranked number 68 in the 100 sexiest stars in film history. Before she became one of the most beautiful faces of 1950's pin up, she was first signed to a Hollywood contract when she was 18 years old. It is based on a photo her brother, who is a photographer, took.
She did small parts for three years until the year 1946, when she starred in Whistle Stop.
She didn't leave as big of a legacy on great films as she could have, although she did give several great performances in some movies.
She then became unhappy with Hollywood and because of this, she moved to Spain in 1955 and she made several movies abroad.
Betty Grable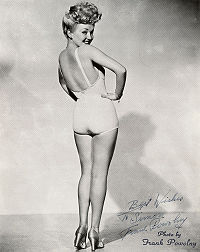 Oh, those wonderful legs!
That 1950s pin up photo that is priceless!
Who could ever forget this beautiful pin up girl? Its all thanks to the movie Down Argentine Way in 1940 because this was the year when she started to be recognized.
The movie Sweet Roisie O' Grady and Coney Island made her a star.
This famous pin up became popular around the world and she soon become Hollywood's highest paid star, prompting 20th Century Fox to insure her legs for a million dollars.
Marie Mcdonald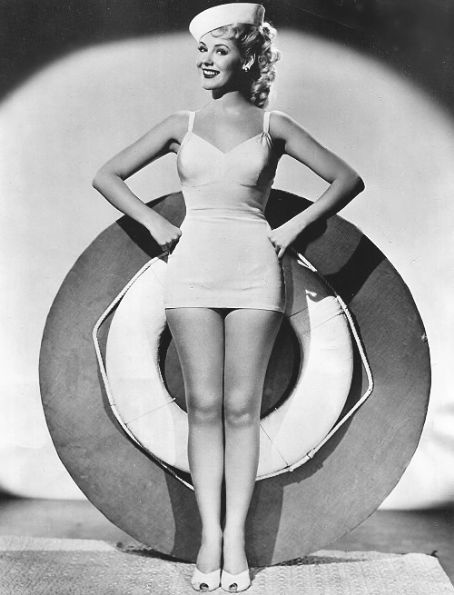 She was a daughter of a former Ziegfeld Girl.
At the age of 15, she began her modeling career and dropped out of school so she could enter numerous beauty pageants.
She won the title "Miss Yonkers" and "The Queen of Coney Island" on the way to becoming "Miss New York".
She became a singer when she moved to Hollywood. However, she lacks the talent of making it in Hollywood that is why she sought attention through scandal.
Marilyn Monroe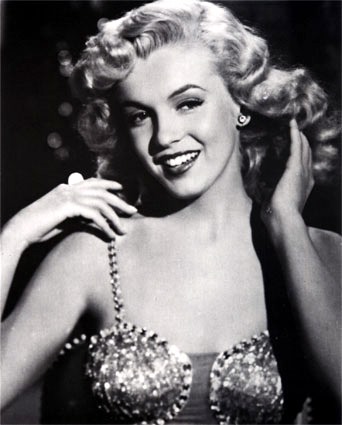 No one will ever forget this icon.
Although she married young and she started her modelling career at the age of 16, her photos made her way to Howard Hughes, the head of RKO pictures (owner of Playboy Magazine), and she was offered a screen test.
Marilyn Monroe has gone through a lot as she managed to take her own life.
However, whatever happened, this voluptuous blonde will never be surpassed.
Gibson Girls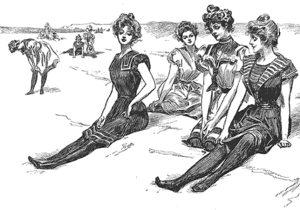 This is a predecessor to the pin up girl made famous by artist Charles Dana Gibson.
Gibson produced artwork depicting the ideal feminine woman over a 15 year period from the late 19th century.
Gibson 'girls' had hourglass figures and were tall with long thin necks accentuated by a bouffant hairdo.
Irene Langhorne was the first model for the drawings.
Return from 1950s Pin Up to Pin Up Passion Homepage