---
Pin Up Photographers Online Guide To
Building A Loyal Facebook Following
Discover Fool Proof Strategies On How To
Optimally Market Your Pin Up Photographs on
Facebook To Gain Loyal Followers And Clients

In This eBook Guide You Will Discover:

Discover how to position yourself correctly in this saturated market to be able to gain a big slice of the pie & grow a loyal following and loyal customers.
Discover why you are losing followers and how you can prevent this from happening.
Discover how you can stop wasting time on repetitive small tasks such as Facebook post scheduling and concentrate on your pin up photography art. It's very simple and inexpensive to delegate your unwanted work.
Discover how you can immediately make yourself seem like a loved and highly sought after photographer. Having this will help you bring in a swamp of customers.
Are you portraying your business in the correct light? Does your branding reflect your message? Discover the 3 must do's to ensure you look highly professional to attract your ideal client.
The essentials of running a successful Facebook page - when to post, how to post, creating great engagement and content.
How to create a loyal community of followers.
Facebook, Twitter, Pinterest, Instagram…to do all or just concentrate on one? Discover this critical piece of advise that if you get wrong, could be costing you potential clients.

What should you expect from this guide?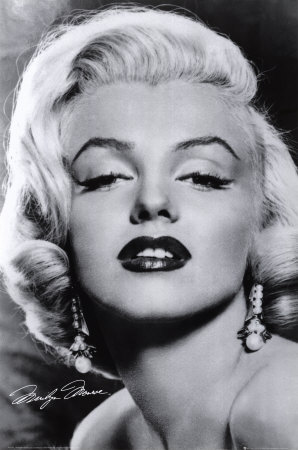 If you're an aspiring pin up photographer, or a photographer who's been around for a while, but can't seem to get much traction in terms of followers, interaction, but most importantly clients…then this guide is for you.

I'm constantly exposed to pin up photographers – it's part of my job to discover them (as well as a big pleasure of mine).

I know first hand what works best for you to get your name out there and I know what NOT to do to avoid you losing followers.

In this guide I will share with you the basics of building your brand on Facebook – from first understanding your positioning and how you want people to see you…all the way through to how to use the social media platform correctly to build loyal followers.



Why You Need This Guide: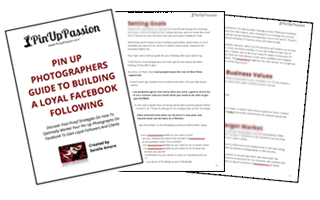 As a pin up photographer, you're an artist.

You know very well how to do the creative aspects of the photoshoots and post production of the images, but how do you market yourself?!

Unless you have a business or marketing background, the answer to that can be quite daunting and unclear.

This is why the guide has been created specifically for pin up photographers from Sorelle Amore, who is engulfed in the pin up lifestyle and has a very strong business and marketing background.

Sorelle shares only the absolute gold nuggets to help your brand awareness flourish and leaves out the unnecessary jargon which doesn't apply to pin up photographers.
Sorelle's aim is to help make the world a more glamorous and classy place, and she can only do that by helping pin up photographers become more successful so they can do their magic.

This guide is her way of doing that.
What This Guide Is NOT:
This guide is not a step-by-step introduction to Facebook. Frankly, only a little is covered on logistics of Facebook such as optimal timing of posting and frequency.

The majority of what this guide concentrates on getting your message right and understanding your clients needs so you can create a large and loyal following. For the very easily obtainable information on logistics and basics of Facebook, I'll leave that for Mr Google.

Why Should You Listen To Us?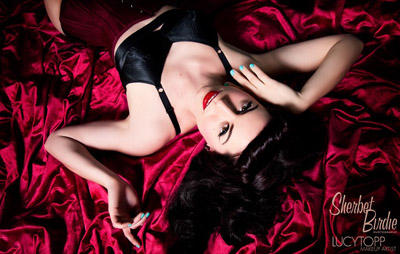 Sorelle Amore, Founder of Pin Up Passion has created this guide.
Having been running Pin Up Passion for 28 months now, she's managed to build a huge community of over 200,000 people on Facebook.
She knows how to create a strong and loyal following, how to build up your numbers and engagement and how to run a Facebook page effectively.
More importantly though, having been specifically in this industry, Sorelle has seen a boat load of aspiring pin up photographers make it and even more aspiring pin up photographers fail.
Through this, she's discover the tips and tricks you need to know to get your brand out there and get yourself known and what NOT to do in the process.
These tips can either make or break your chances of rising as a well known pin up photographer.
If you're serious about wanting to build your brand in this industry, there's no two words about this - you'll need this guide to avoid the mistakes that could ruin your chances of gaining a loyal following and converting them into customers.