Congratulations! You now have the opportunity to instantly expose your pin up photography business to 343,177 raving pin up fans...
Seems impossible?... Read on...
Imagine gaining instant exposure to 343,177 specific pin up loving fans for your pin up photography business.
Better still, the 343,177 pin up fans consist of 85% women who are most likely interested in having a pin up photo shoot done.
Maybe that could be with your business?
I am starting advertising of the International Pin Up Photographers Directory via Facebook ads at the end of August - reaching the mass audience specified above..
The directory will be THE place to be for pin up photographers.
If you're not part of the directory, it can be safe to say that you may not be as easily found and you may become a little invisible.
Scary thought right?
People don't want to waste their time browsing Google trying to find their nearest photographer. If all their options are in one spot, say on a directory, wouldn't it be safe to say they might go there to find their chosen photographer from there?
Of course they would!
So don't miss your chance to be part of the directory.
Click on the subscribe button below now to get started...
Being part of the directory, you will enjoy exposure on the following:
PUP's Website
PUP's Facebook, YouTube, Twitter pages
Facebook Ads specifically for PUP's Photographers Directory
Fellow Pin Up Facebook pages advertising the directory
Pin Up Models posting on their Facebook pages about the directory
And more...
Your investment for this amazing opportunity is minimal... and you're not locked in at all.
You can cancel anytime, simply by emailing me.
My aim is to make sure as many women in the world get a pin up photoshoot done to feel glamorous and sexy. Doing these Facebook ads will greatly assist with my mission.
Your photography, makes the world a more beautiful place. It would be a crime to restrict people from gaining your services.
So you need people to know about you...
If you would like to just to be listed on the directory, the monthly investment is $10.
That's just 30c a day...
If you invest before the end of July 2012, you will have the ability to make one change to your directory listing once a month, every month, as a premium client. After that, you will only be able to make one change every 3 months.
Also, if you invest before the end of July 2012, I will create a photo album with 15 of your photos on Pin Up Passion's Facebook page - enjoy exposure to another 46,000 pin up fans this way.
When August hits, both these great bonuses will no longer be available.
So don't miss your chance for extra exposure to 343,177 pin up fans.
Click the subscribe button below:
Please note: Please email me post purchase with the subscription confirmation which you will receive in your inbox.
The payment is automatically withdrawn from your Paypal account monthly. The first withdrawal occurs now, and then on the same date every month following.
You've seen the great work I have done with Pin Up Passion, having grown it from nothing, to only 12 months later having 46,000+ fans on the Facebook page.
I have the skills and knowledge of using Facebook ads to get the best exposure for you.
Being part of the pin up photographers directory, you also get the chance to be part of the pin up photographers weekly competition.
Every Thursday, 3 photos are compared from the photographers...the PUP community chooses the winner and that great winning piece will be displayed on the home page of the Pin Up Passion website for a whole week!
If you're not part of the directory, then you will be unable to be part of this competition.
Don't miss your chance.
Any further questions, please email me directly on sorelle@pinuppassion.com!
Click the subscribe button below to get started now...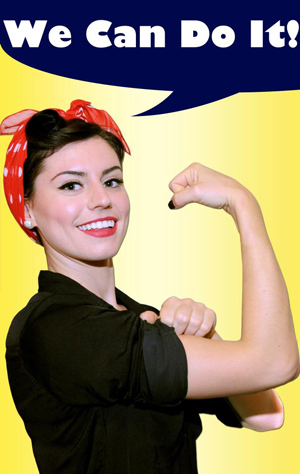 Lover of all Pin Ups
Sorelle Warzecha